Japanese Sake Night in June. ♪
We had a Sake Party in June. The guests were the same member of January. They enjoyed my handmade plum wine (梅酒・うめしゅ)  for an aperitif.  Now, I'm making a new plum wine of this season. ^^
First Sake was a Hiroki (飛露喜) Junmai Daiginjo (純米大吟醸) by Hiroki Shuzo in Fukushima prefecture. The scent was mild and it had a very deep and savory taste.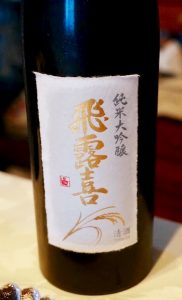 And this is Asahitaka(朝日鷹・あさひたか) of Takagi Shuzo in Yamagata prefecture. This is a local limited version and my husband got it there.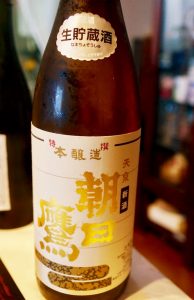 He also got dried codfish (棒たら)  in Yamagata.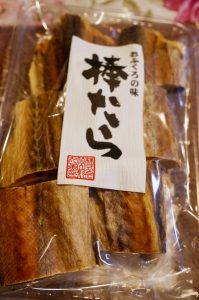 I eat this as the dish of New Year's Osechi. But I've never cooked it myself. It was my first experience cooking dried codfish. I soaked it in water overnight and simmered with soy sauce and water for almost half a day till the codfish become soft. It took time for the preparation but very tasty and good for sake!
Bitter Gourd is a seasonal vegetable now. I cooked it with minced chicken (ゴーヤの肉詰). Marinated Deep-fried Horse Mackerel (アジの南蛮漬け)was pickled fish with vegetables.  It had a refreshing sour taste and good for the rainy season.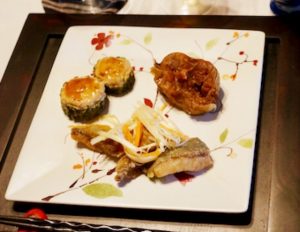 Albacore Tartare (マグロのタルタル)with Yuzu Koshou(citrus pepper) was also great with Sake.
I got this albacore tuna (トロビンチョウ) from Kochi prefecture. These are the fatty (トロ)part of albacore and very tasty! ❤️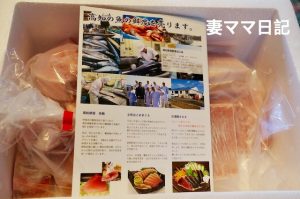 I made various tsumami (つまみ) as usual, like simmered vegetables and fried dishes.
And the last dishes were two kinds of chirashizushi (ちらし寿司).
This is a chirashizushi of Horse mackerel (鯵・あじ).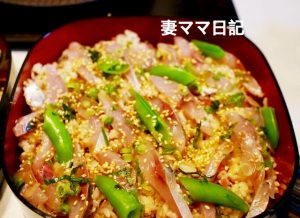 I enjoyed the wonderful night with guests and delicious sake! ❤️
If you want to try my dishes with Japanese sake, contact me. We can negotiate and I will arrange for you. ♪
I also write a Japanese cooking blog here!