In July, we organized the "Takoyaki & Okonomiyaki Cooking Lunch Party".
In addition to the members who joined in June, there were new members and it was very lively and fun.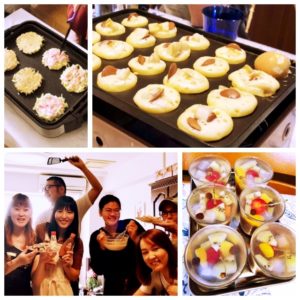 We made Takoyaki and Okonomiyaki.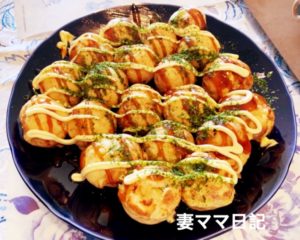 For dessert, we used pancake mix and the takoyaki cooker to make ball-shaped pancakes.
It was similar to the Ebleskiver from Denmark, and everyone loved sweets so we all enjoyed it very much.
I prepared a Japanese style cold dessert, an Agar sweets with red bean paste.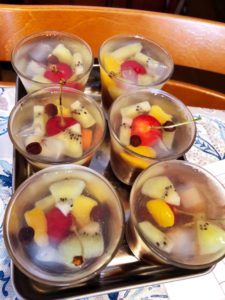 We wish you can try making them at home too!
2019.07