I went to Nikko with my home stay student and another host family.  It was a exciting day trip by car from Tokyo.  I haven't been to Nikko for a long time.
We started to drive around 6 AM and took a short rest in a shop on the high way. Then we arrived at the Kegon Falls almost two hours later.  It was a little rainy and foggy in the morning that day.  The falls had high water volume because of a previous strong tyhoon.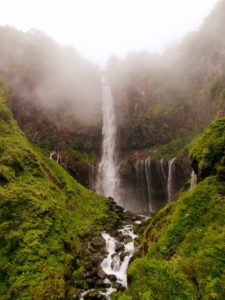 We went to Toshogu Shrine next. Usually there are many people there but not so many people in the morning after the strong tyhoon. Luckly it was easy to get the tickets.  Early bird catches the worm!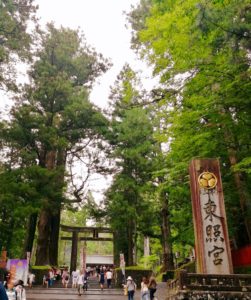 Gojunoto(Five-Story Pagota) was so beautiful!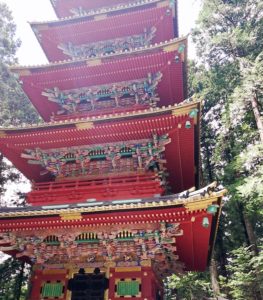 These are the famous sculptures of the three wise monkeys in Toshogu.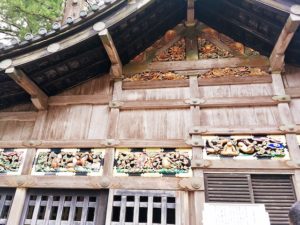 We can see gorgeous decorations and colorful paintings.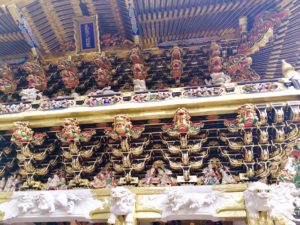 There were more people coming in the afternoon.  When we went back to the car,  there were many cars waiting in the parking lot and the line was so long.
I enjoyed a grilled Ayu fish. This is one of my favorite foods. ♡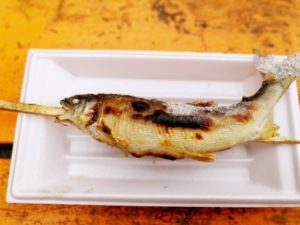 I want to visit with my family next time. ^^