Torinoichi is a famous festival in November.
This takes place every November on the day of the Rooster. This year, there were three days of the Rooster.
This year, the third Torinoichi festival took place on a Sunday, so along with my Italian friend, we went to look around the Asakusa area and went to the Otori shrime.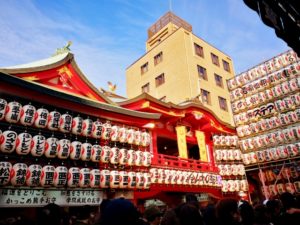 There were so many people there and it was very lively. I was so happy to see my friend smile after she got a small Kumade with an Okame (a traditional Japanese mask of a smiling woman), which was her favorite. ^^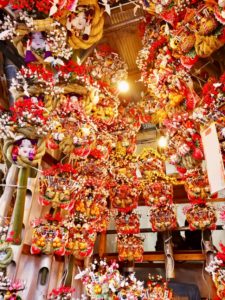 We went to a small Izakaya along the nearby street and had a toast with beer. ^^