Five people joined our Global Space Net Sushi Roll cooking class for June.
They were from Thailand, Vietnam, China, and Taiwan, and all of them are currently learning Japanese.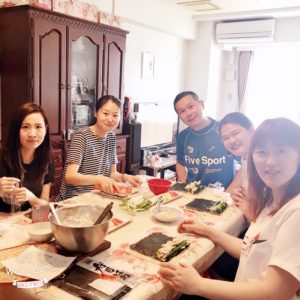 Each of us made all sorts of Sushi Rolls including California rolls.
For lunch, I also made Nikujaga (Stewed meat and potatoes) and Miso soup along with some Temaki Sushi (Hand rolled sushi).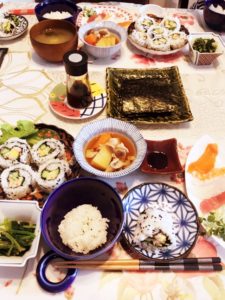 Everyone said they enjoyed it very much!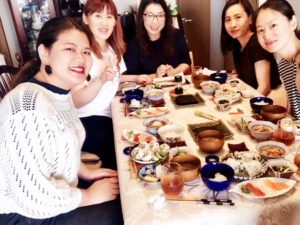 We are open to organizing Sushi Rolls Class for anyone!
Please contact via E-mail for any inquires.
2019.06